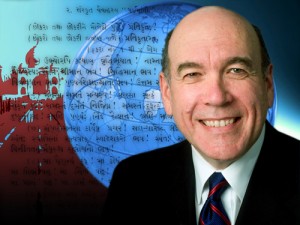 Today is University Convocation. UO's welcome to new students. I'll be on the scene to make sure you, dear readers, get the full story!
3:16 the begining of my live blog was just lost. I tried to save it bit it didn't work
3:17 we're walking down 18th past the rec center
3:18 oh no we stopped there are hundreds of people in front of us and we're stuck by the rec fields
3:20 Chris Moe is looking at me disapprovingly… Or it is just his sunglasses
3:23 Pat just showed up. He approved of my attempts
3:26 we're still waiting. I'm trying to get some photos, but it is going slowly
3:30 OMG I am surrounded by sorrority girls clapping. I am scared
3:31 now it is the fraternities
3:32 I am terefied
3:32 passerby- "I feel like I'm going to be assaulted"
3:35 we are inside the stadium
3:42 I finally have a seat some wind instrument group is playing. They are ok.
3:43 these program feel more expensive than last time
3:44 some faculty are varying green and yellow banners
3:45 everyone just stood. No one knows why
3:46 we're seated
3:46 James Bean is giving a welcome
3:47 said this years class is one of the strongest
3:47 OMG he just said Dave Frohnmayer
3:48 we have an envyable position
3:48 Bean is recognizing the people on the stage
3:49 it sounds like mostly vice presidents and deans
3:51 Emma Kallaway is on the stage!
3:52 she is quoting Abraham Lincoln
3:53 "I felt like I was drowning In a deep pool of honey"
3:53 learning outside the classroom?! No way!
3:55 "go out and find what you value above all else"
3:58 summary: challenge yourself and find your values. Thank your support system
3:59 president Richard Lariviere is on stage to recognize a high school teacher
4:00 Stephen Corket(?) is the teacher. Not here today
4:01 new tenured faculty presented by provost Bean
4:02 supposedly there is info about these profs on the big screen, but that screen is blocked from my vision
4:06 Richard Lariviere announce as a new professor of sanscrit
4:07 brief bio of Lariviere
4:07 8 languages!
4:09 Lariviere has an awesome hat. Much better than a normal grad hat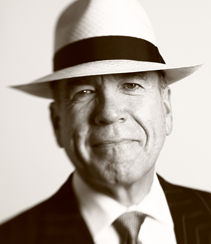 4:09 Lariviere is giving his key note speech "42 to 3"
4:10 I'm with the people who will make thus "my time"
4:11 he had lunch with an amazing group of men and women. Teachers at the UO
4:12 Teacher is the best title
4:14 I think he enjoyed his lunch, he keeps returning to it
4:14 We're luckier because we get to spend days and hours instead of just a lunch with these teachers
4:15 "discover your passion"
4:15 "pursue lifetime knowledge"
4:16 "your choice does not belong to your parents." about what to study. Instead enthusiasm and passion
4:17 take classes outside your comfort zone
4:18 he is revealing a new apple tablet
4:20 summary to now: push yourself
4:20 oh shoot! He is speaking in Sanskrit
4:21 "this is somewhere where you can find something more amazing than beautiful grounds and buildings"
4:21 "thus is your time. Thus is your time. This is your time"
4:22 Karen Sprauge is presenting her concluding remarks
4:23 pledge song time!
4:24 we're standing
4:24 OMB is on the stage
4:25 it is starting
4:26 no one here knows this song. Except for OMB
4:27 fight song!
4:28 everyone is getting ready to leave. Time for a picnic
Concluding remarks by your blogger:
Good showing by the president but I was hoping for a camera on the iPod touch. No halo anouncment yet.