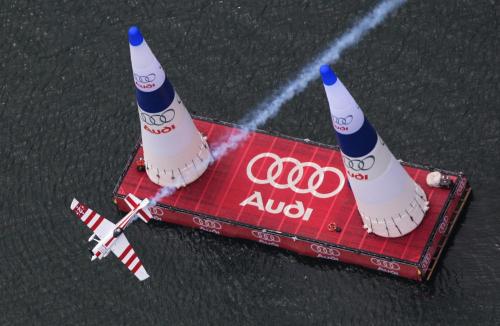 The Red Bull Air Race. The ultimate sport for ultimate athletes. Starting at 6:20 PM on Saturday October 3rd, there will be a live stream of the event right here from Barcelona after the break.
Enjoy this as it is a truly epic sport. If things go well, I may be live blogging the event as it occurs.
update: I got the time wrong, it starts tomorrow.