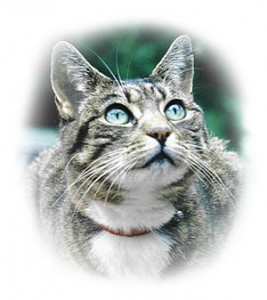 Like actor Heath Ledger or actress musician Aaliyah, Mittens the cat died young and immensely talented. Those mourning Mittens death will not only miss the warmth and softness that Mittens gave to her family and friends every other day of her life, but Mittens is leaving the world as one of the most respected and talented back ally howlers in the Garden Home neighborhood of West Portland.
Mittens started howling from her first day out of her mothers womb, catching the eye and the ear of her first howling coach and world famous feline vocal coach Wiskers the cat. "Meow, Meeeeoooowwww" said Wiskers "Meeeeoooowwwww!" And he was right. The youngest cat ever to be invited to preform on the Fanno Creek trail Mittens blew away audiences with a tender and haunting bass that gave a glimpse into the soul of the troubled howler. Mr. Scruffles organizes the Fanno Creek trail howlings and witnessed nearly all of Mittens performances, "Purrrrrrr".
Never knowing how to deal with the world around her, crushed by her genius, Mittens committed suicide on October 4th, 2009, throwing herself under a car backing out of a driveway. In one of her last interviews before her death Mittens was asked about the demons and darkness that she carried with her and how that pain helped to shape the entrancing sounds of her voice, saying "Yaaaoowwwllll!! Yaooowwwwlll!" May that next life treat you better Mittens, your memory will live forever.