Apologies to my readers, At around 17:30 all internet and cellular connections disappeared from my phone. It must have been incredibly over burdened. This continued through the game and now back in my room I am finally able to update. Stay tuned for some videos I took of the end I'll post those here once they are live.
I Love My Ducks Civil War Version
Cleverpork Central is at the Civil War Football Game, supporting the Ducks. Don't expect frequent updates but I'll do my best. Until I get too excited.
17:05 band is on the sideline rockin' it for us. OSU's team came on the field and everyone booed and fliped them off. It was exciting.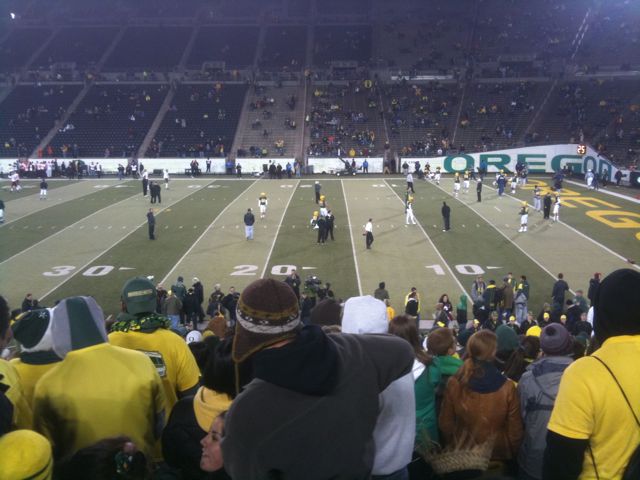 17:09 don't worry everyone, Puddles is here, we haven't lost rights
17:10 Ducks on the field! Everyone goes crazy!
17:11 The guy who picks up the kickoff tee is on the field!
17:12 I think in the last 5 min I've heard our fight song about 4 times
17:14 the band was playing to us!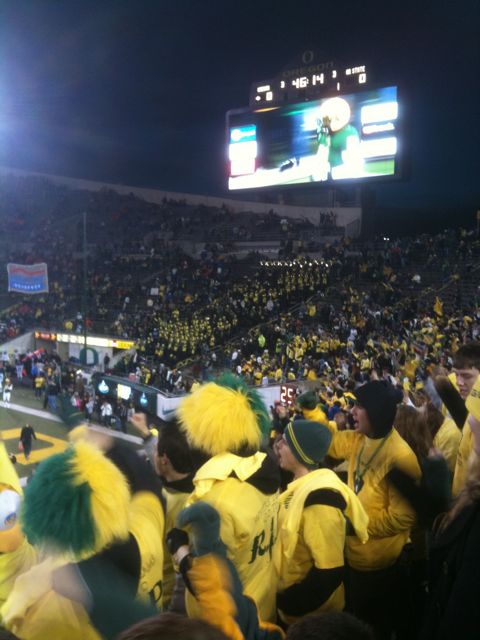 17:22 your faithful blogger was inches from being on the jumbo tron.
17:24 guy in a banana suit on jumbotron.
17:28 a girl got really close to unmentionable places while passing me.