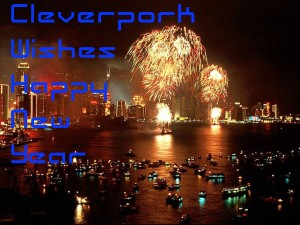 Well dear readers of Cleverpork Central, it is the end of the year. Tomorrow a whole new one lies before us. Some people consider the new year to be like a new start to life and set their resolutions. So in that spirt here are a collection of Cleverpork Central's New Years Resolutions:
1. Reveal a brand new logo for our site
2. Redesign the site layout (we want to be a little more unique)
3. Keep you in touch with the REAL news
4. loose 20 pounds
We hope to have the site producing a little bit more than it has in the last couple of weeks, but part of our crew was in DC and part is working every day and part was being awesome and part (me) was sitting on their bum.